Turning to private practice, in 1987 Kevin Regan joined a prestigious trial and labor law firm, where he became a named shareholder. While a member of the firm, Kevin founded a criminal law department, expanding his practice area to include civil matters and sports as well. During his thirteen years with the firm, Mr. Regan was the leading producer of new business. He chaired the firm's criminal law department, which handled many major cases involving State and Federal criminal defense representation.
Wishing to downsize and become more independent, Kevin Regan founded The Regan Law Firm in March of 1999. The firm's offices are in the heart of "Film Row", in Kansas City's exciting Crossroads District. Surrounded by an eclectic mix of upscale restaurants, art galleries, specialty shops and stained glass studios, the location is a comfortable fit for both lawyer and client. The Regan Law Firm provides services for a wide range of clients from all walks of life.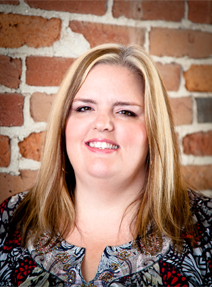 When you contact The Regan Law Firm, you will initially meet Jennifer L. Purvis.
Ms. Purvis received her B.A. in Psychology and a B.S. in Biology from the University of Missouri – Kansas City. She worked at the Jackson County Prosecutor's Office prior to joining The Regan Law Firm over a decade ago.
Her hard work, dedication and talent have proven to be a valuable asset to The Regan Law Firm's goal of caring, competent problem solving.