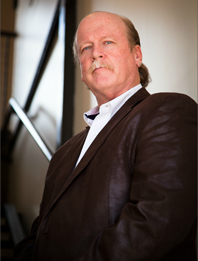 The Regan Law Firm offers representation of individuals needing representation in the criminal justice system in city, state and federal courts in matters including white collar cases.
Representation is offered in jury and non-jury trial work, charge negotiations, plea negotiations, pretrial motions, sentencing negotiations, etc. in city, state and federal courts.
Kevin Regan has been recognized as one of Kansas City's best criminal defense lawyers.
Mr. Regan has represented individuals in this area since 1987, locally and in other states. He has tried over 150 criminal jury trials in the state and federal courts of Kansas and Missouri. He is a former state and federal prosecutor and has won many cases, including capital cases, for the defense and prosecution.
He is past chairman of the Kansas City Metropolitan Bar Association Criminal Law Committee. He enjoys a reputation as one of the best criminal defense attorneys in Kansas and Missouri.
The firm was successful in litigating numerous cases to conclusion in favor of the client this year. A not guilty jury verdict and a dismissal of all charges were achieved in two major cases recently litigated. Several motions to suppress evidence were sustained in State Court cases. Numerous below guidelines sentences were received by clients in federal cases.